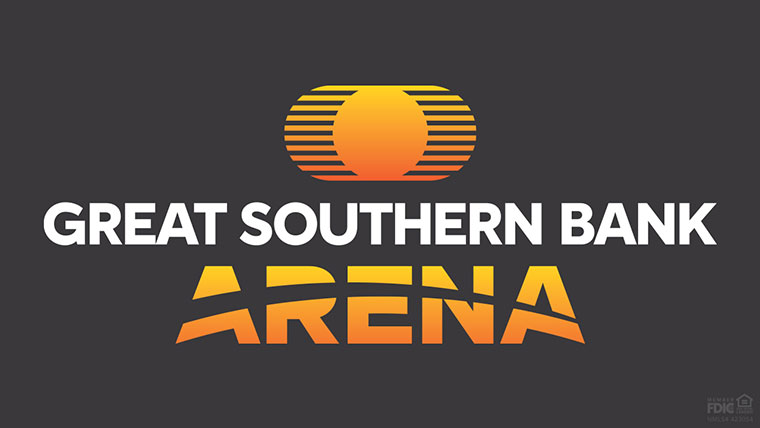 Event times
Friday, Dec. 15, 2023 - 10:00 AM
Friday, Dec. 15, 2023 - 1:30 PM
Event details
10 a.m.
College of Education
McQueary College of Health and Human Services
Reynolds College of Arts, Social Sciences, and Humanities
1:30 p.m.
Darr College of Agriculture
College of Business
College of Natural and Applied Sciences
Interdisciplinary Academic Programs
JOHN GOODMAN
Alumnus and actor John Goodman will be the featured speaker at the 10 a.m. ceremony and receive the Bronze Bear Award.
GABE GORE
Alumnus and St. Louis Circuit Attorney will receive the Government Excellence Award and be the keynote speaker at the 1:30 p.m. ceremony.
For Guests
We are excited to have you on campus for commencement! Thank you for helping celebrate our graduates and for all the support you have given them along the way.
No ticket is required to attend Commencement. There is also no limit as to the number of guests that may attend for each graduate.
Parking
Commencement parking is available in Lots 25, 54, Bear Park North and Bear Park South. Please visit the parking website for additional information.
Security screening
Doors to Great Southern Bank Arena will open 90 minutes before both ceremonies.
For security purposes, guests will be wanded, upon entering Great Southern Bank Arena.
Bag checks will take place for guests who bring any bag that is not clear/transparent.
Livestream
All ceremonies will be livestreamed. Please visit the Commencement website for the link, which will be made available that day.
Celebrating the achievements of your Bear grad
Looking for that special gift for your graduate? Pre-order custom imprinted apparel or a bouquet of flowers for the #BearGrad in your life. Items may be picked up right before the ceremony on May 19 and will be located inside the main doors of the arena. Shop for apparel and flowers now.
After the ceremony
After the ceremony has concluded, guests will be directed by Great Southern Bank Arena staff to the nearest exit. We ask that all guests follow the direction of arena staff, to safely exit the facility.
Graduates will be escorted off the arena floor and directed to the east entrance (main entrance) of Great Southern Bank Arena.